So i have had 2 sessions so far this year for the smoothhounds. None have came to my rod as of yet! (but lets hope they do soon)
Yesterday i had a good run took line of my reel i thought ohh maybe a smoothy struck into it to find it was only a Wrasse:
Here is Leigh with a Common Smoothhound he had last night down Rozel Pier ;) ! :
Few quick pictures then released :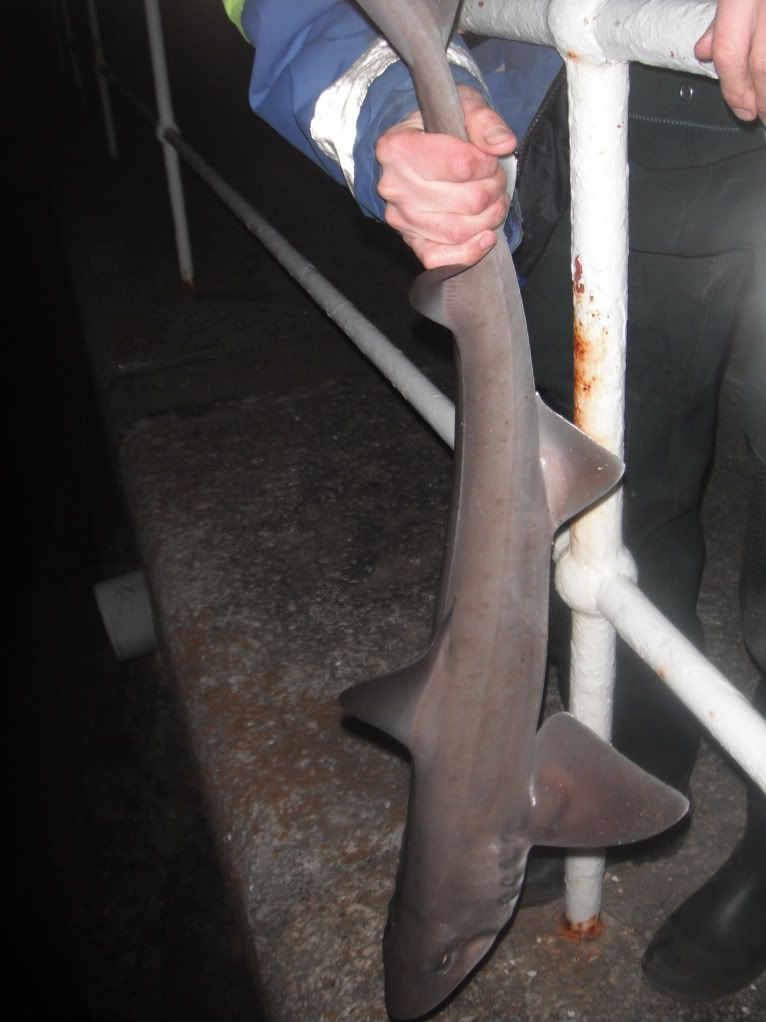 Soon after i was having a bite ! not a smoothhound but my first Conger of the year (only a baby ) but still aa sign that they are there to be caught ! :
Well weekend is here! So keep Checking my blog out to see what me & friends get :) !!