So spent a bit of time Mullet fishing last week i ended up with 6 Mullet in Total 5 golden Grey's & 1 Thick Lipped here is the First half decent Golden Grey weighing 1lb 9oz
Then another hour went by missing alot of bites i hooked another one in the net! Another Golden grey Weighing 1 lb 10oz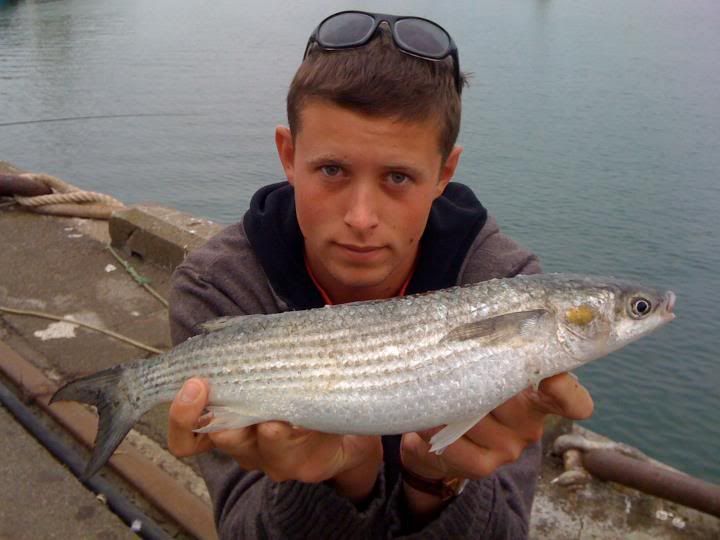 Spent another 30 minutes and called it a day!
Following day tried a differnt spot in the hope for a big thick lipped! but only golden grey's came into the shirvy! and i managed a small one!
Then had a phone call from Ritchie we decided to meet up and fish the incoming tide! The weather was lovely we went wading in just our shorts and 1 rod each.
We started off missing a few bites, but the first fish of the day came to Ritchie & it was his first ever Gilthead Bream!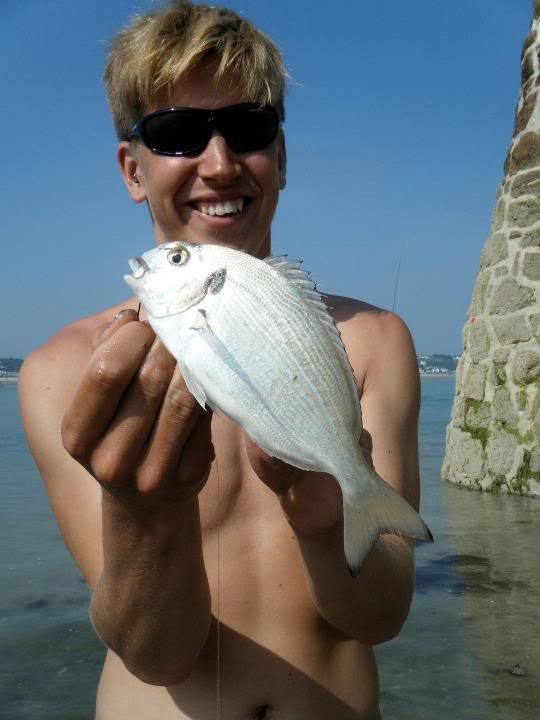 Lovely looking fish!
So we were surronded by mullet but could we hook any (well that was the problem) The Bass kept getting in the way! Ritchie managed some:
Quick Picture and released with out a problem.....isn't that right Ritchie ;) lol
i looked over to my rod sitting in my beach spike to notice i had lots of slack line i ran through the water in Slow motion! Struck into what i thought was a cracking Mullet! it soon Surfaced very far out was a great scrap after 5 mins of playing the fish on my very light 13ft Mullet rod i got it in and it was only a nice Bass :)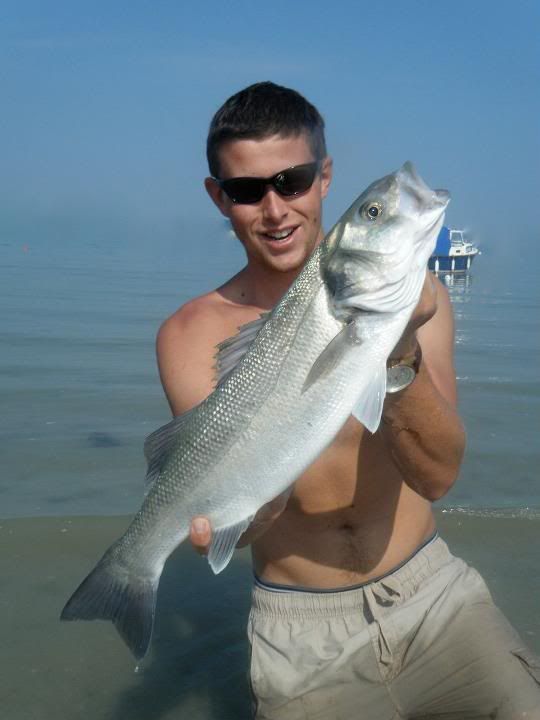 This next picture has to be my new favorite! might blow it up and put it on my wall its that good :)

So a few quick snaps and released to live another day!
Ritchie is now determined to get a golden Grey & the same day as this Bass i lost a decent one on the surface easily 2lb + i was gutted !

But we returned the next day (Monday after work) and Ritchie got one! He got a big applause by our Locals walking by!
Yeah he was chuffed: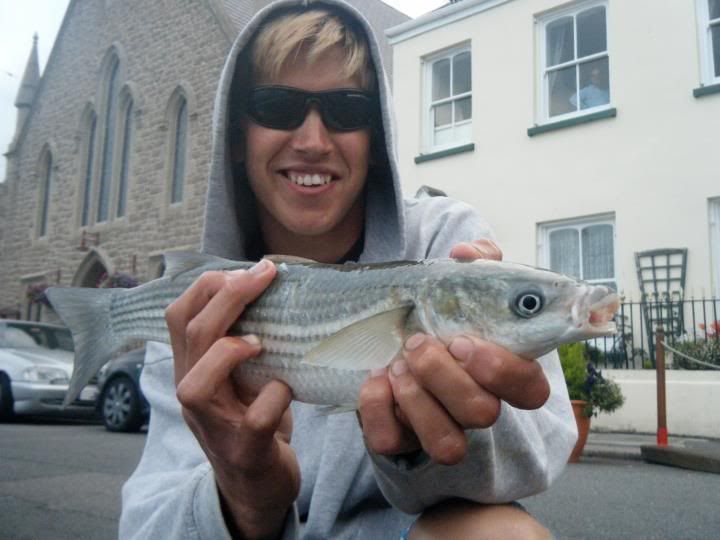 Thanks for Reading people! i am sure you will hear from me soon :)