Well on Saturday me and Rob Dingle went out to target some Wrasse, and straight away within 2 casts i was into a small Wrasse on the soft plastics!
great little scrap, I knew that we was going to be in for a great session.
This Pollack put a lovely bend in my rod ! didn't weigh but estimated just over 2lb.
There was more than 1 Pollack about as Rob Dingle pulled this one in minutes after mine! this one went 2lb 11oz,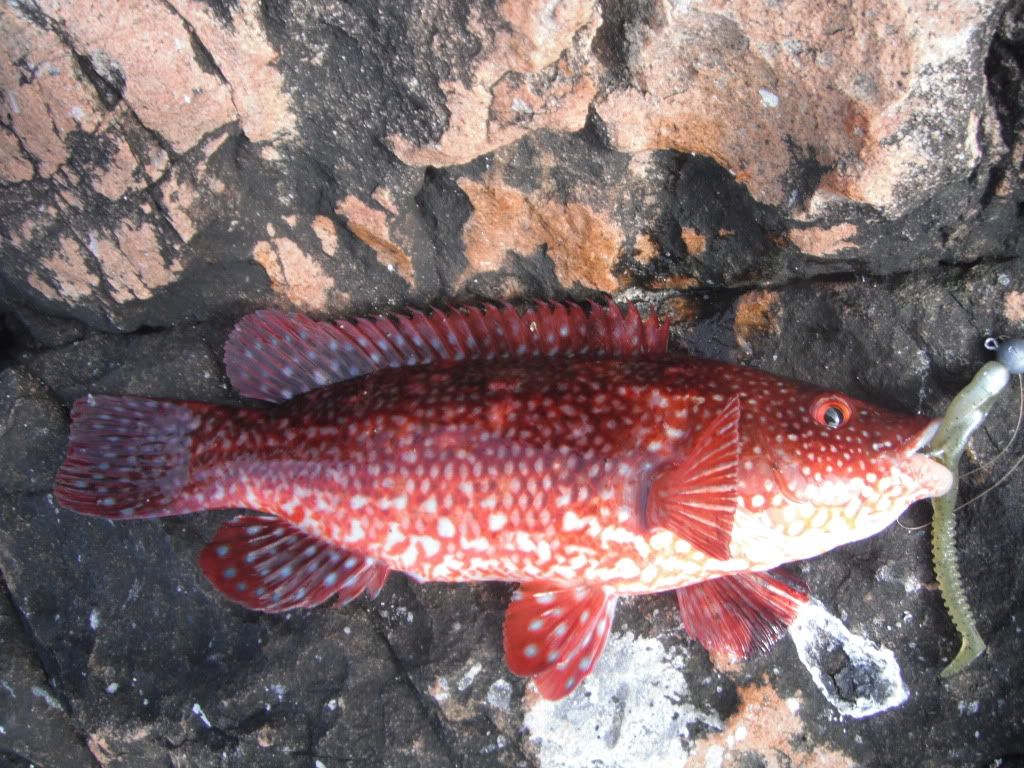 This lovely Red Wrasse took my lure! just using a 7gram jig head and a Reins Soft plastic.
Well we did bring a bait rod with us also (used Crabs/Limpets) . Which did the job for couple of these Wrasse!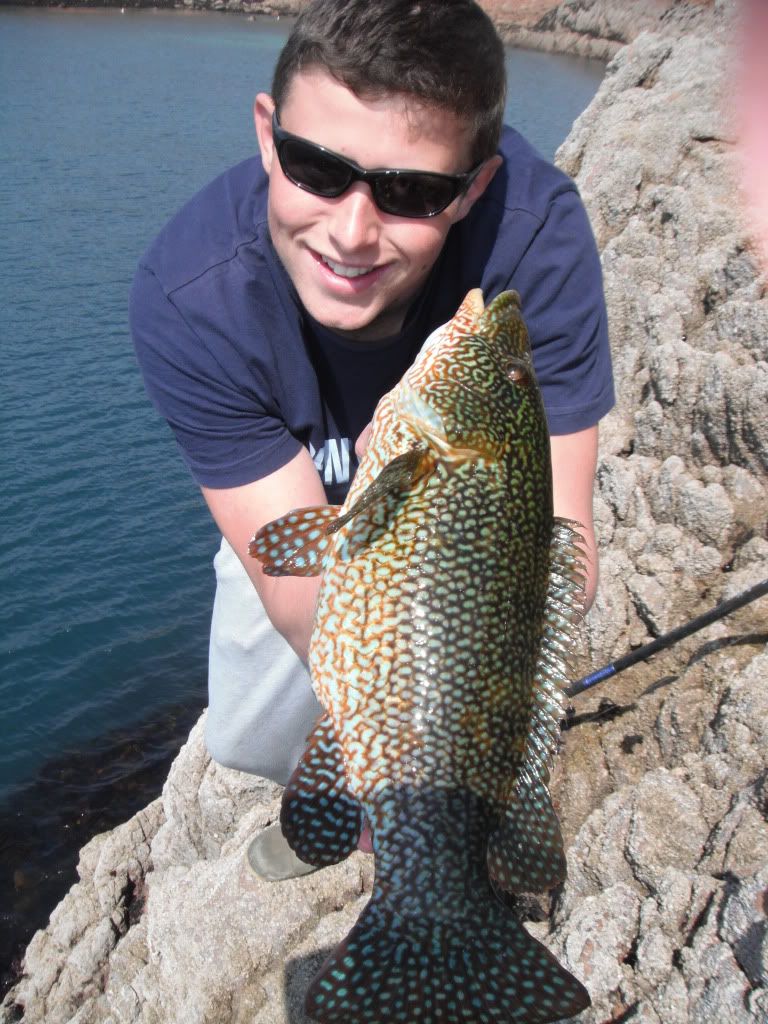 They got a bit bigger as you can see!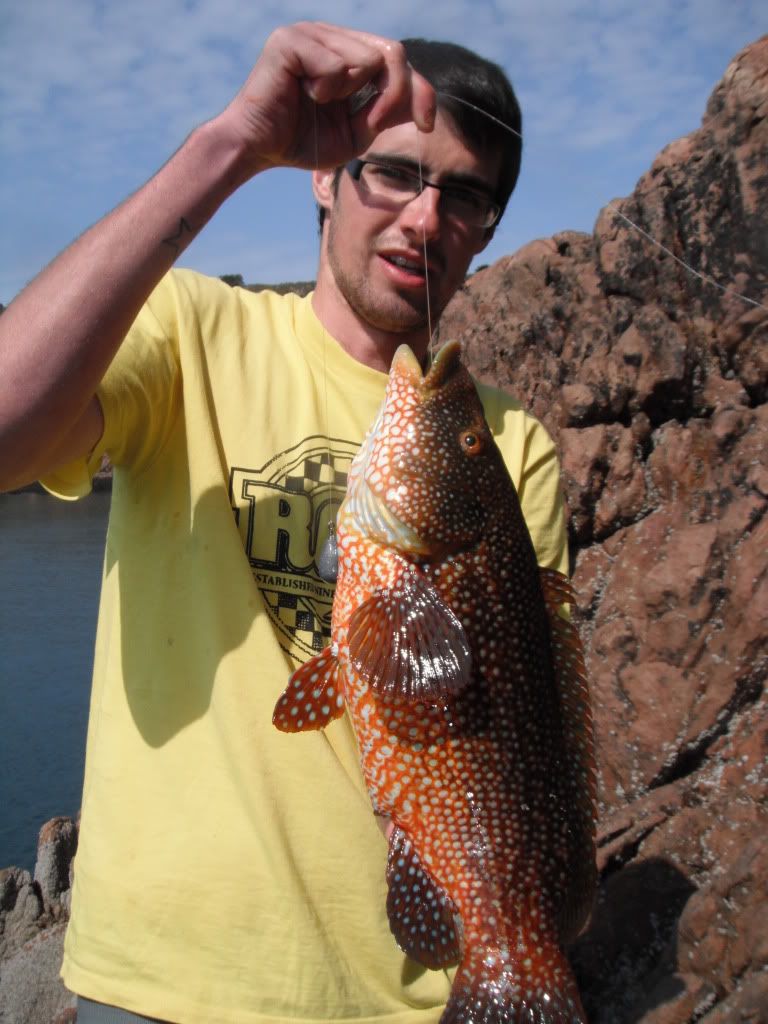 We stopped taking photos after the first 6 Wrasse were caught lol..all together id say we had 10+ Wrasse x2 Pollack
Sunday
So Sunday was finally upon me (Already!!!) and i decided to go down some cliffs! & i managed 5x Wrasse all on the Soft Plastics:
Was getting lots of hits that i wasn't connecting to the fish with! the Wind was not helping me have full control over the lure! (well that my excuse lol)
They just kept on coming !
Biggest one of the day only went 38cm was a heavy fish. Was still great fun to catch :)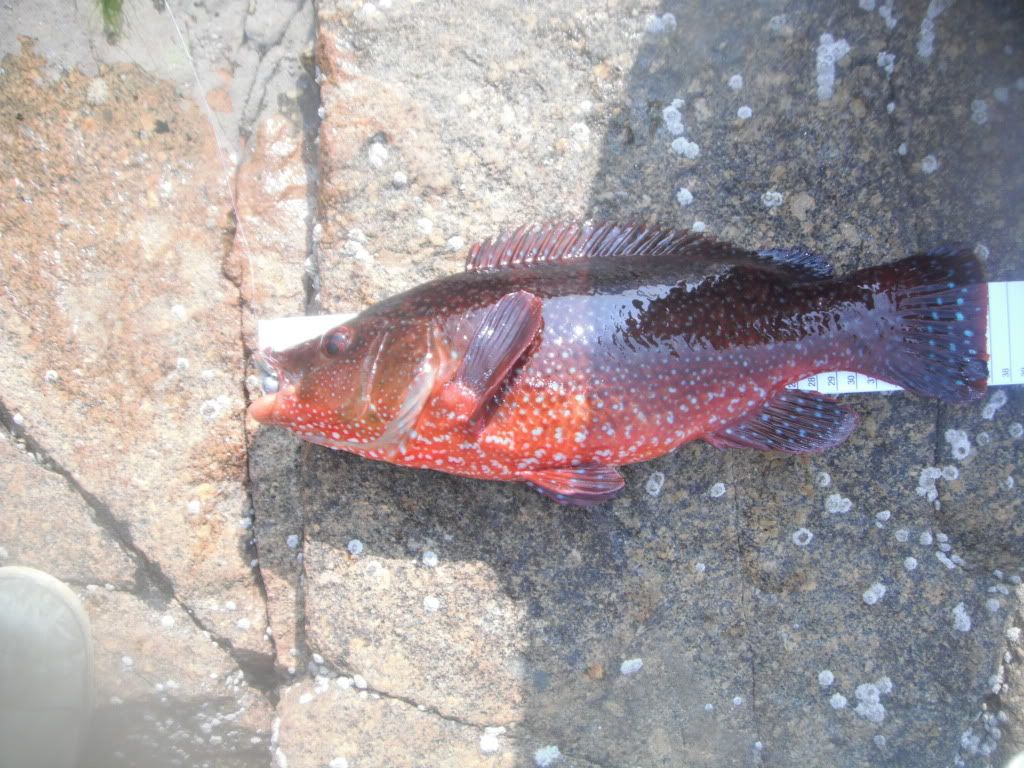 And that's it for now, I am sure you will see some more soon :)!!
Many thanks people !!