I Love Bank Holidays !!!!!!
Well i had a great weekend of fishing! All started off with more Turbot had x4 up to 1lb on Friday night!
Then Saturday i had planed to take my girlfriends brother fishing. He hadn't been in a long time but he picked it up very quickly! he got a small one. Then his rod doubled over!
It weighed 5lb 4oz and came to a Reins Soft Plastic 7Gram Jighead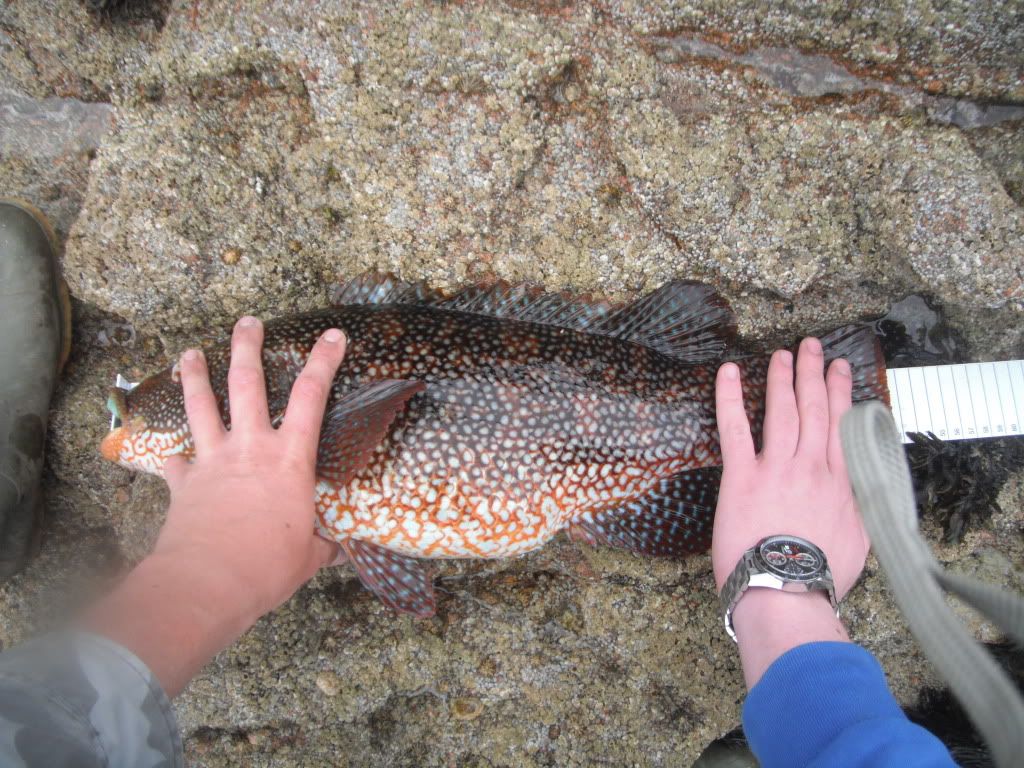 It went 51cm on the Lure Forum Tape measure!
Now my confidence is right up, i managed 13 Wrasse in the end we was only fishing couple of hours!
Here are some shots!:
Had 1 a cast at one point (all were returned)
I love this next photo:
I had have a big one myself weighing 4lb and went 47cm on the Lure Forum Tape Measure!
Sunday has now arrived!! never guess which spot i returned too :)
Small Bass took my Soft Plastic!
Plenty more Wrasse but no size to any of them so no pictures were taken!
Monday i planned to go fishing with Ritchie Campion ! We met up grabbed a Coffee Bacon & Egg Roll and of we headed ! go to the spot within minutes i was into my first Lure caught Snipe of the year!
10oz Snipe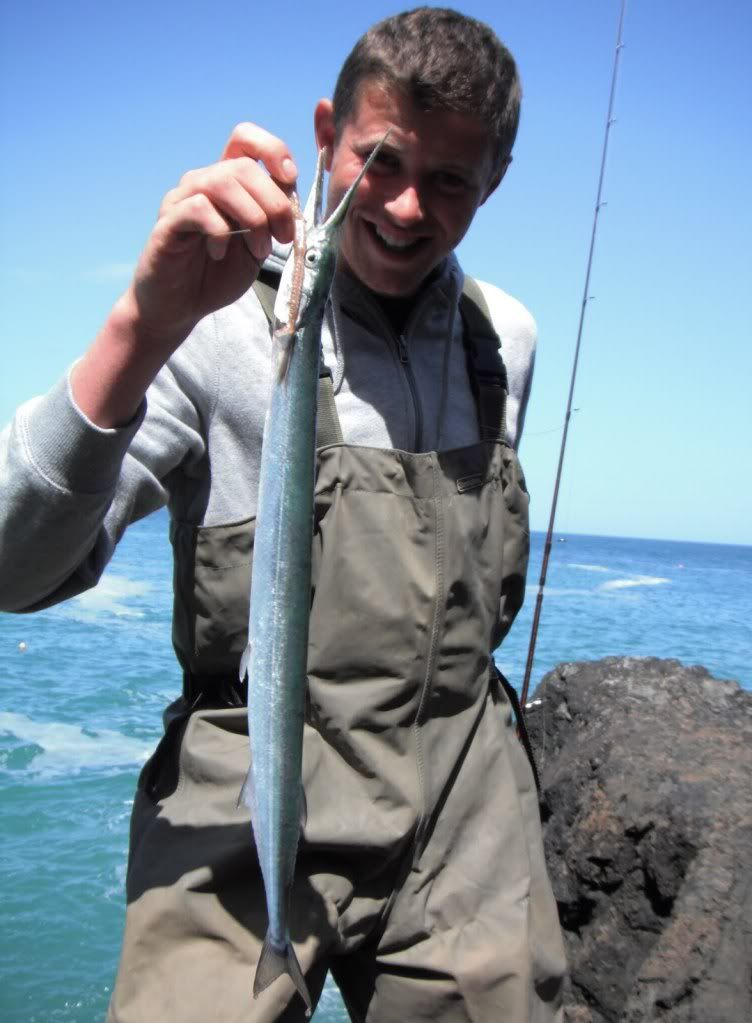 So as the tide went out we moved out with it hence the waders!
I managed some more Wrasse this one the biggest around 3lb mark ! 42cm :)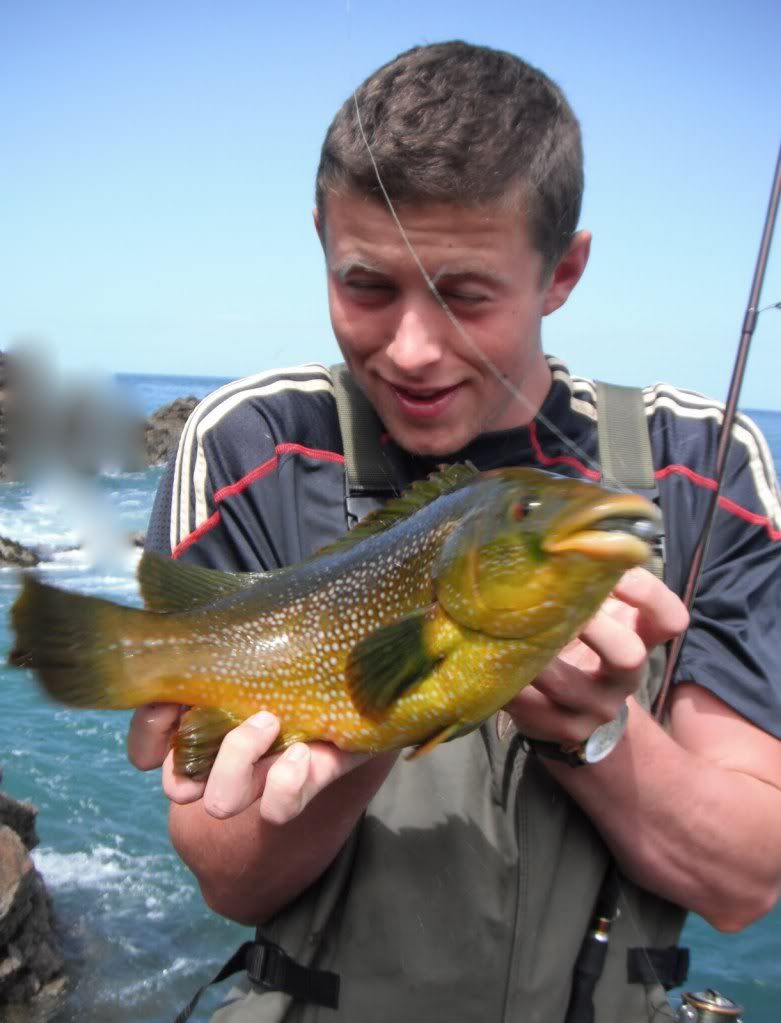 We changed location as there was too much weed in water we couldn't fish through it !
i Blanked in this next spot we was both trying for a Bass ! And Ritchie got one!! lovely fish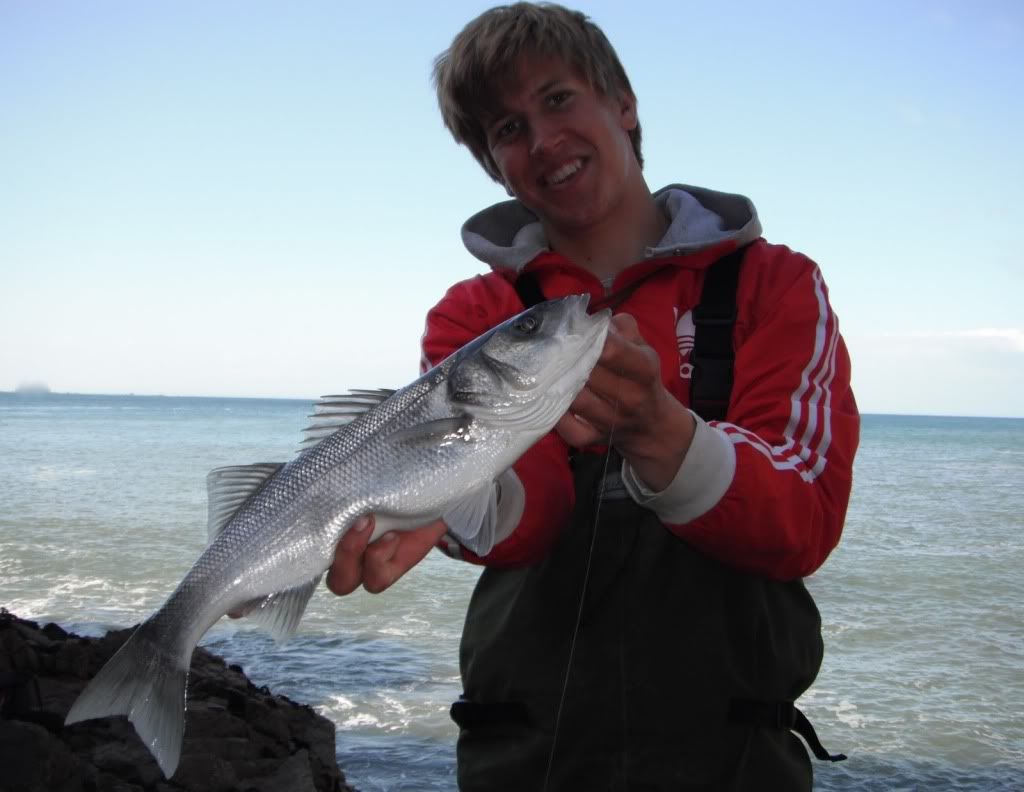 Romeo Done ! Check out Ritchie's Blog for more hot spanking Fishy Tails :)