So now i knew there was some Turbot around, i went out again last night to fish for them & with the chance of Rays!
Rob Dingle lost one on his first cast on the surface he was a bit gutted.
The first one landed came to my rod! I used Sand-eel for bait
Then Rob Dingle Landed his first shore caught Jersey Turbot :) :
Then he had another one which was bigger than his first one: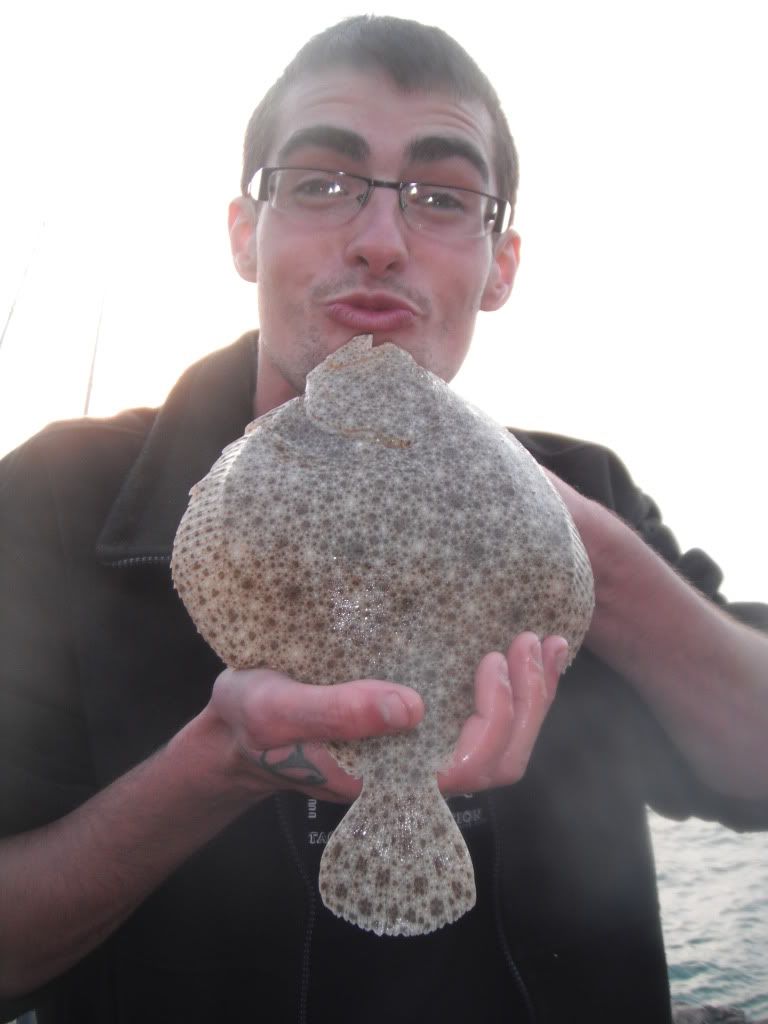 Then just before darkness another one took i liking to my bait! was my new P.B - 1LB
Its great to catch these flatfish and will definitely be doing alot more fishing for them.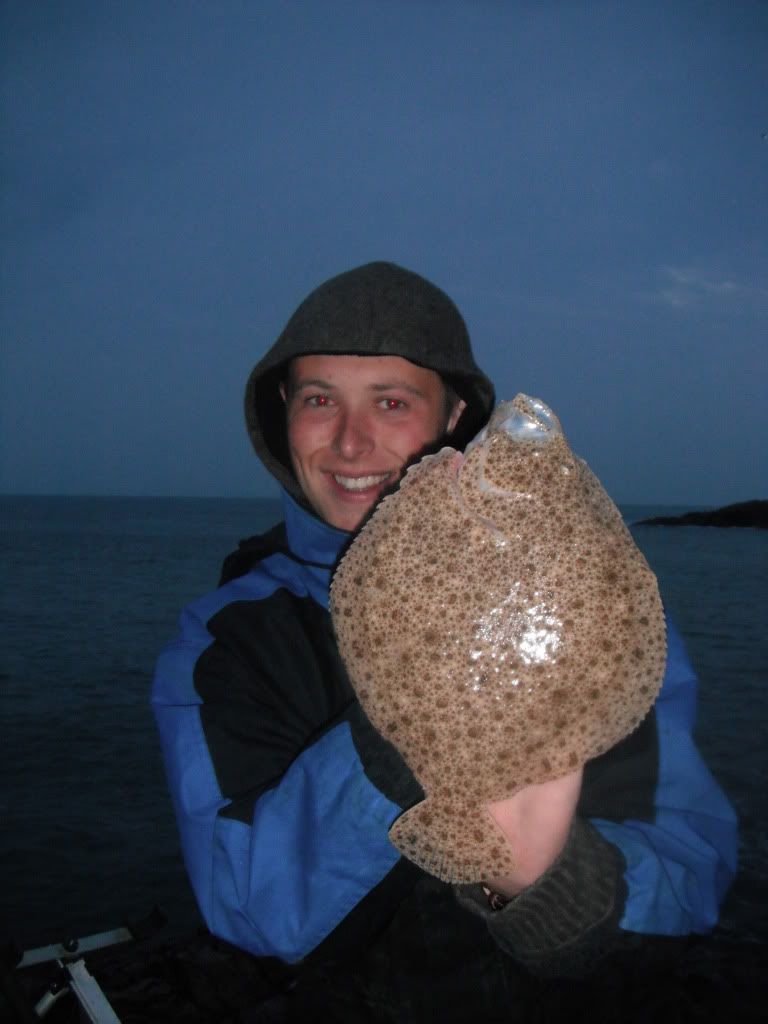 Thanks for reading :)