So i ventured out on Saturday for a few hours in the day time targeting some Smooth Hounds! Turned into a great little session. Had a Wrasse take my whole squid on my first cast. Got played by dogfish a little. Then I Finally got my P.B Shore caught Starry Smoothy (only 6lb 8oz) but still great fun! that double will come soon
Then it was Ben Bates turn to get one Same size as mine but a Common Smoothy! :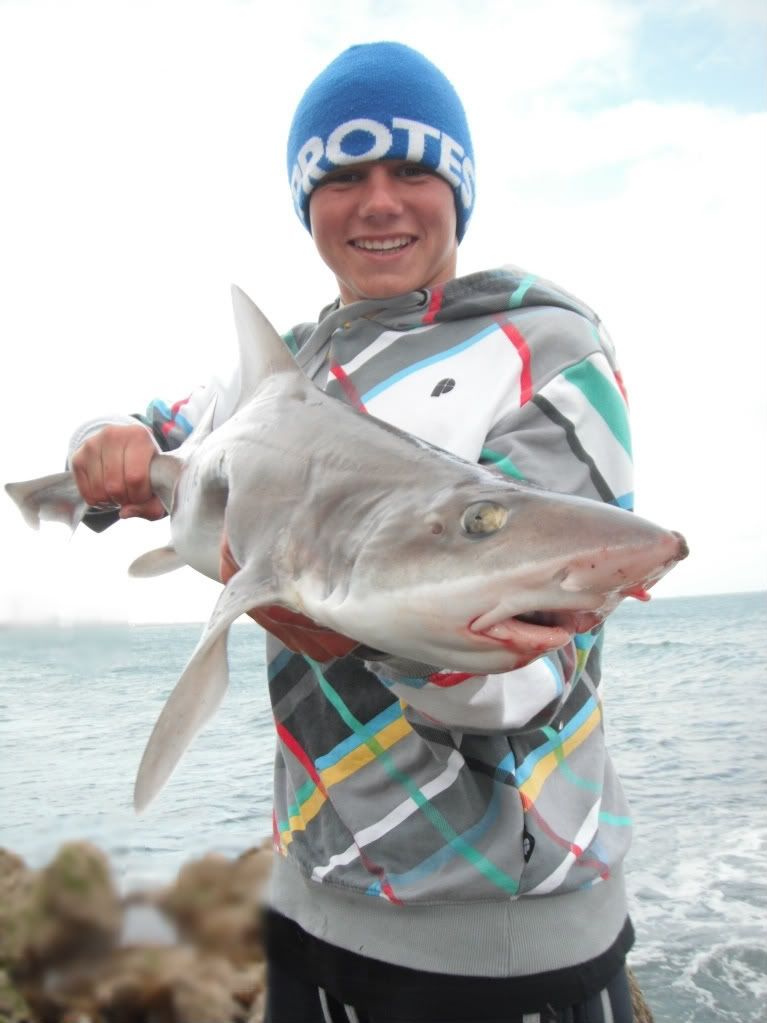 Then Ben's Dad Stephen Pulled the best one of the day out weighing 14lb 8oz nice bug pregnant female! Great fish!
Thanks for Reading ! I will post Sundays report shortly!