WRASSE
Well i have been getting alot of fish, but most of them are pretty small! here are a few head shots of some Wrasse!!!
I Love the Color's on Wrasse every single one is different! you never know if its gonna be Green, Red, Orange etc!!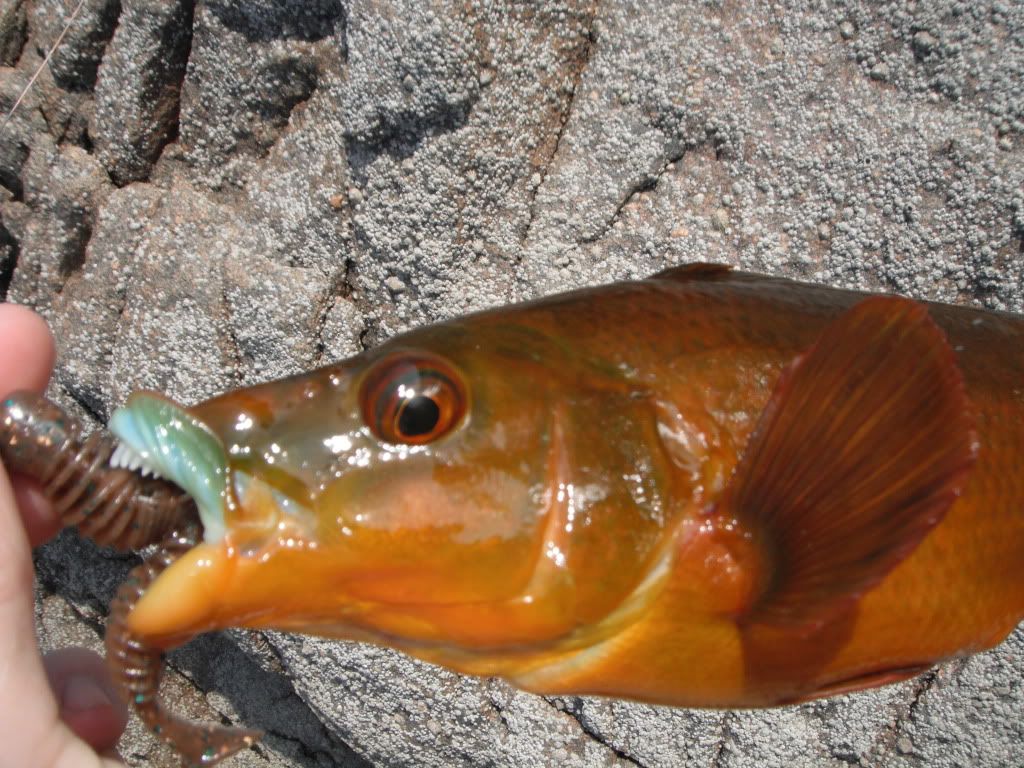 Look at those Teeth !
The Pumpkin Reins Bubble Shad is still working wonders
This one went a 43cm and was a good scrap! really had to bully him out of a shallow gully! hit my lure basically at my rod tip!
Some of the Ground we fish ! the above fish was caught just meters away from here
BLACK BREAM FISHING 26th APRIL ! :)
Simon King had a good Black Bream just under the 5lb Mark!!
Simon's Son William King had a nice one!, he had a few by the end of the day he must of felt like Popeye!!
I also had a few! This one was my biggest which weighed 4lb 2oz !! :)
Thanks again for reading guys!