Well been doing a fair bit of fishing ..as always :) ! including my p.b (lure caught) Wrasse of the year and my First ever shore caught Turbot & Steve Le Baillys Cracking Blonde Ray!
So i really wanted some BIGGER Wrasse on the soft plastics went down a spot i knew there was some big ones ! and what do you know took me 2 hours before i got this big one but was well worth it:
Lovely Green Wrasse Weighing bang on 4lb !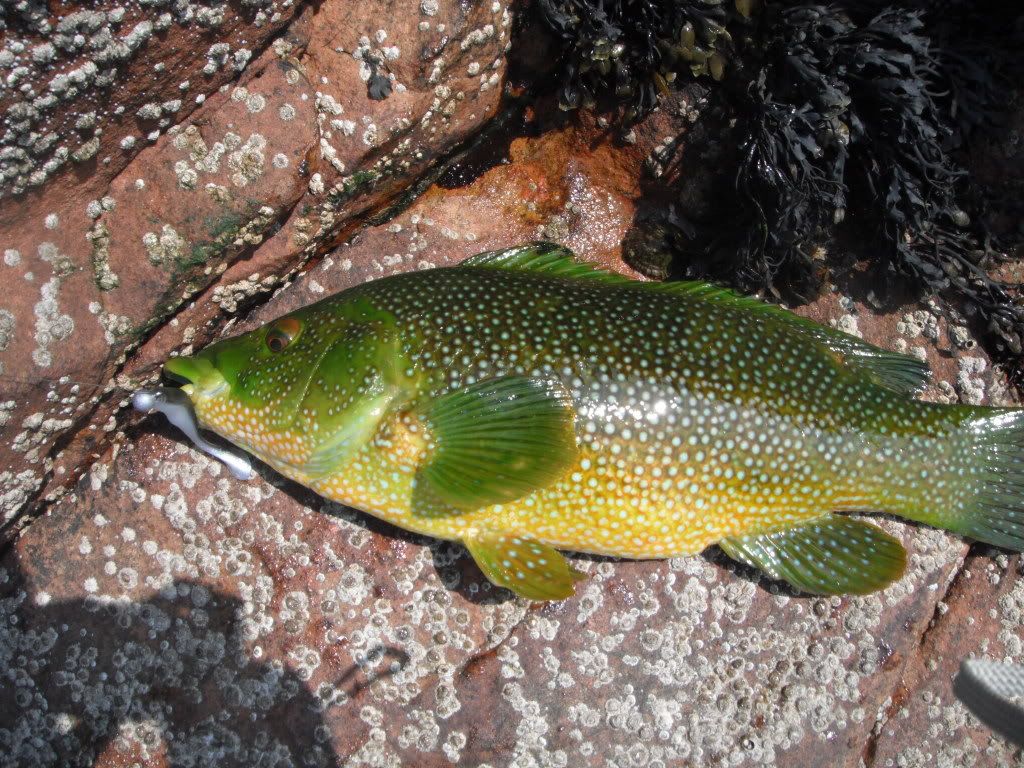 Then 30 minutes later i had another nice sized Green Wrasse which weighed 3lb 5oz :
Had a Trip out on Tony Hearts Boat Anna 2 and managed my first small eyed ray of the year weighed 5lb 12oz:
Steve Le Bailly had this cracking Blonde Ray weighing 32lb ! defiantly worth a mention and a picture!
A few nice bream too :
So Today ( 2nd May 2011) i had a very bad day was really windy i moved around 4 different spots couldn't find any wrasse! so had a plan that i would target Small eyed Rays from the Shore ! and what do you know i got my First Turbot instead.....And then i had a 2nd next cast!! :) and then my mate Chris Robinson managed a small one also.
My P.B Turbot is now 15oz from the shore :)
Heres my second one!
And finally Chris's Turbot:
And i finished the session with a Pollack of around 1lb 1/2. So the turbot made my day !
Now after 11 days of work, i am back tomorrow :( but i am sure i will get some fishing done as well
Thanks for reading again guys !!!