Right so long time no speak!
We did a bit of that lure fishing, 100 casts for 1 fish type of fishing and we had a few bits and bobs:
Bass on Shrimp lookalikes
Still getting Wrasse this one around the 3lb mark lovely green colour.
Even some scad on the SP's
Finally got a Golden Grey Mullet big enough to weigh into my Fishing Club..this one going 1lb 12oz Exactly
Ritchie had this cracking 6lb 10oz Mullet!
So then onto the Conger Eels. It was the Conger Competition this weekend me and Ritchie went to a mark we have never tried before at night bait fishing. Turned out alright here is a couple of congers:
This one weight 26lb 14oz by the morning taking 3rd place in competition :)
Here is another one 17lb:
Then last night we went out for Congers again and Ritchie's rod screamed off to land this Bass 5lb 8oz!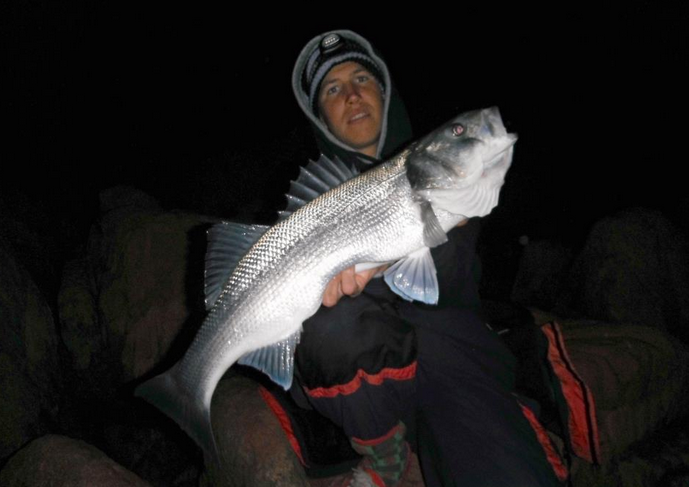 Another hour went by and i noticed Ritchie getting a little bite with some slack line he soon reeled into what was his personal best Bass weighing 9lb 3oz :)


Sorry i dont go into detail about (How,When,Why,Where) i catch my fish. I simply cant be arsed to waste to much time in front of a computer lol :) ...anyway i am ordering a takeaway now with the Girlfriend... so i got that to look forward to :) Happy Fishing Everyone!