Few Wrasse from Last Weekend during Competition 4lb + Wrasse Caught using Hardback Crab!
Ritchie with a nice Green Wrasse!
Our Fishing Club won by miles this year and a few good fish was weighed in too including Double figure Bass
........Right so Friday night i Planned to catch some Congers with Alex
Plaster with swell and wind i picked somewhere nice and sheltered and that i knew there was some Congers to be had from there!
Straight to the Point he showed me right up ! He had x3 Congers ! I Had Nothing...lol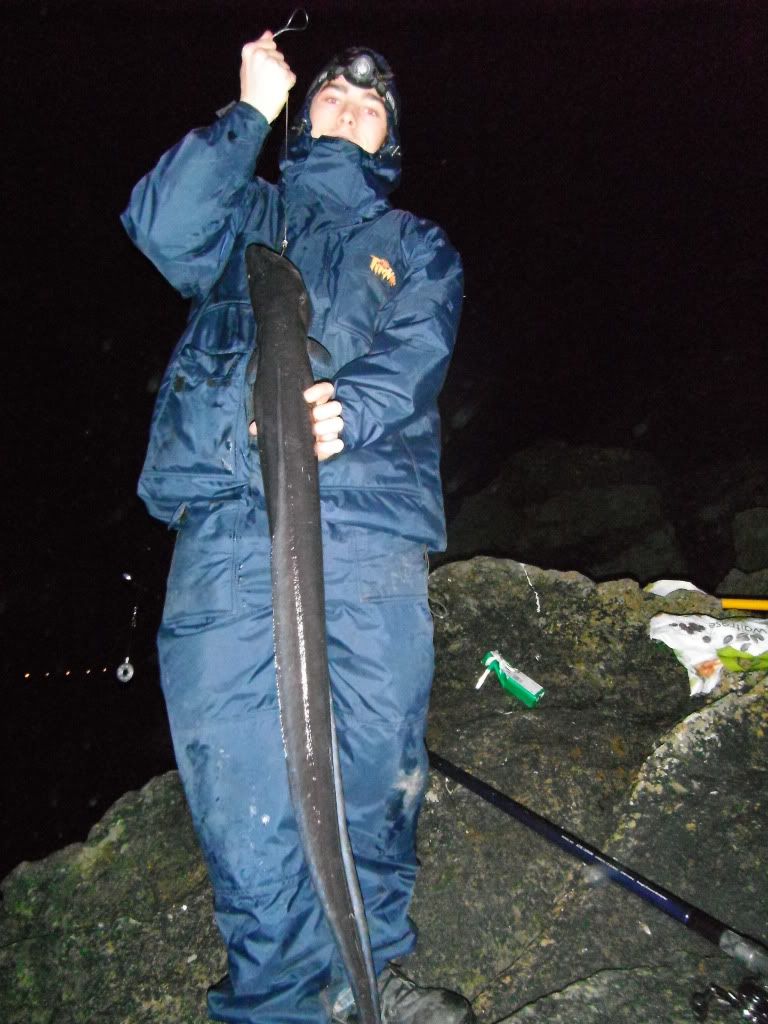 This was the Biggest of the night going 13lb 6oz p.s. he thought it was bigger though lol ;)
Right so packed up by 1am
Saturday ...right spent alot of this day doing nothing just thinking and talking about fishing instead of actually doing it ! But we popped out for 30 mins for some Wrasse and here is what we got!
8 Wrasse Between us in 30mins in the end.
We even had some Double Hook ups!
So Sunday came along Met up for some Breky With Ritchie & Co ....then we went down some Rocks in search of some Wrasse but he had 0 Wrasse... but i had 6 ;)
Right so moved to a different spot in search of some Bigger ones ,as the last spot failed to get one over 2lb!
And straight away we was into some of the decent fish we were looking for!
You can Purchase a Packet of these lures here
They will not let you down!
And here is the biggest fish of the day caught by myself! Had no Scales with us But we both thought it would weigh just shy off 5lb.. very heavy fish!
Ritchie Campion 1x Wrasse (SPs)
Ben Bates 3x Wrasse (SPs)
Daniel Ferguson 18x Wrasse (SPs)
Ritchie Campion 3x Wrasse (SPs)
Thanks for reading people :)